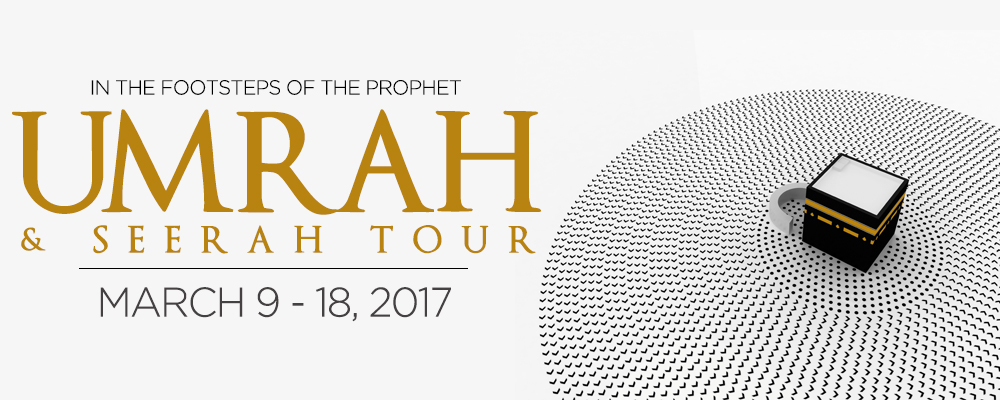 Interested in Qalam Umrah?
Umrah this year was an unbelievable experience, the instructors and attendees all felt the life changing impact of this journey. Alhamdulilah, the entire Qalam group was able to perform their Umrah, visit the city of the Madinah and return back home safe and sound. All the Qalam Umrah group members have continued to remain in contact with one another and the relationships and bonds that have been formed through this amazing experience will last a lifetime inshAllah. At Qalam & Dar El Salam, we are already gearing up for next years Umrah inshAllah. So if you're interested in experiencing the Seerah of the Prophet (s) where it all happened, please fill out the form below: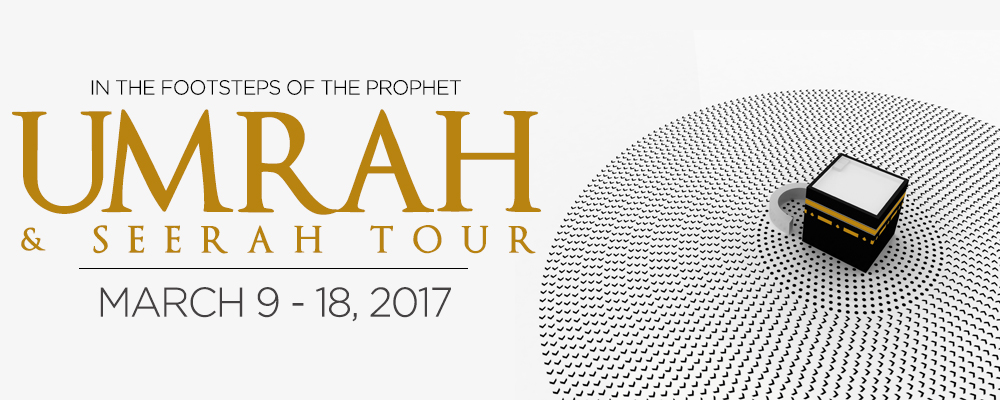 A man, standing alone, trembling in a small cave under the weight of revelation.
A perilous journey between two cities with an entire religion at stake- two best friends fighting for survival in an empty desert, outrunning a manhunt, with nothing but conviction in their Lord to see them through.
A shining city, a refuge for the downtrodden, the sanctuary for the believer and a land the Prophet (S) himself called home- the city he and his companions learned and loved, established and defended, until his dying breath.
A valley, soon to become blessed land, marked by the bravery of 300 valiantly fighting an army of 1000, assisted by angels; a legacy of victory born out of an intense faith in the One who never lets those who truly believe in Him down.
A mountain, where archers who were told to stand their ground in case the enemy backtracked debated leaving their post- a decision that changed history forever.
A tree, a witness to one of the most epic pledges history has ever seen, 1400 promises of devotion by men and women alike to who swore themselves to the cause of Islam and about whom Allah Himself revealed verses of His pleasure- verses that we recite to venerate until this day.
A piece of Paradise on Earth itself, the resting place of our beloved Messenger, peace and blessings be upon him.
These are not just stories from Sunday school and youth group halaqahs, these are real events that happened in real places, during the life of the Prophet (S).
Join us this Spring for our Umrah & Seerah tour and have the opportunity to visit each and every one of these locations while simultaneously learning about the life of our Prophet (S)- you'll quickly realize there is nothing like learning about our Prophet (S) at the very places he lived, walked, taught, and fought.
This Spring, visit the House of Allah and learn about His beloved Messenger.
This Spring, change your life forever.
ACCOMMODATIONS
4 Nights in Hilton Suites (5 Stars) – Makkah
Breakfast Buffet Included
4 Nights in Movenpick Anwar Al Madinah (5 Stars) – Madinah
Breakfast Buffet Included
FLIGHTS
Via Turkish Airlines
(Flights available from other gateways for an additional fee.)
SERVICES INCLUDED
Visa Processing & Courier fees

Meet & Assist in Madinah, Makkah and Jeddah

Transportation in air conditioned buses throughout the stay

Sightseeing (Mazaraat) in Madinah: Masjid Al Quba, Uhud, Masjid Al Qiblatain, Saba Masaajids, & Walking Tour of Historic Madinah
Sightseeing (Mazaraat) in Makkah: Jabal Al Thaur, Arafaat, Muzdalifah, Mena, Jabal Al-Noor, Jannat Al Mualla
A full curriculum of lectures and plenty of open Q&A's with instructors

24 Hour Dar El Salam staff assistance in Madinah and Makkah

Complimentary Ihraam for men and prayer rugs for women

Complimentary 5 litre zam zam water to bring home to family and loved ones