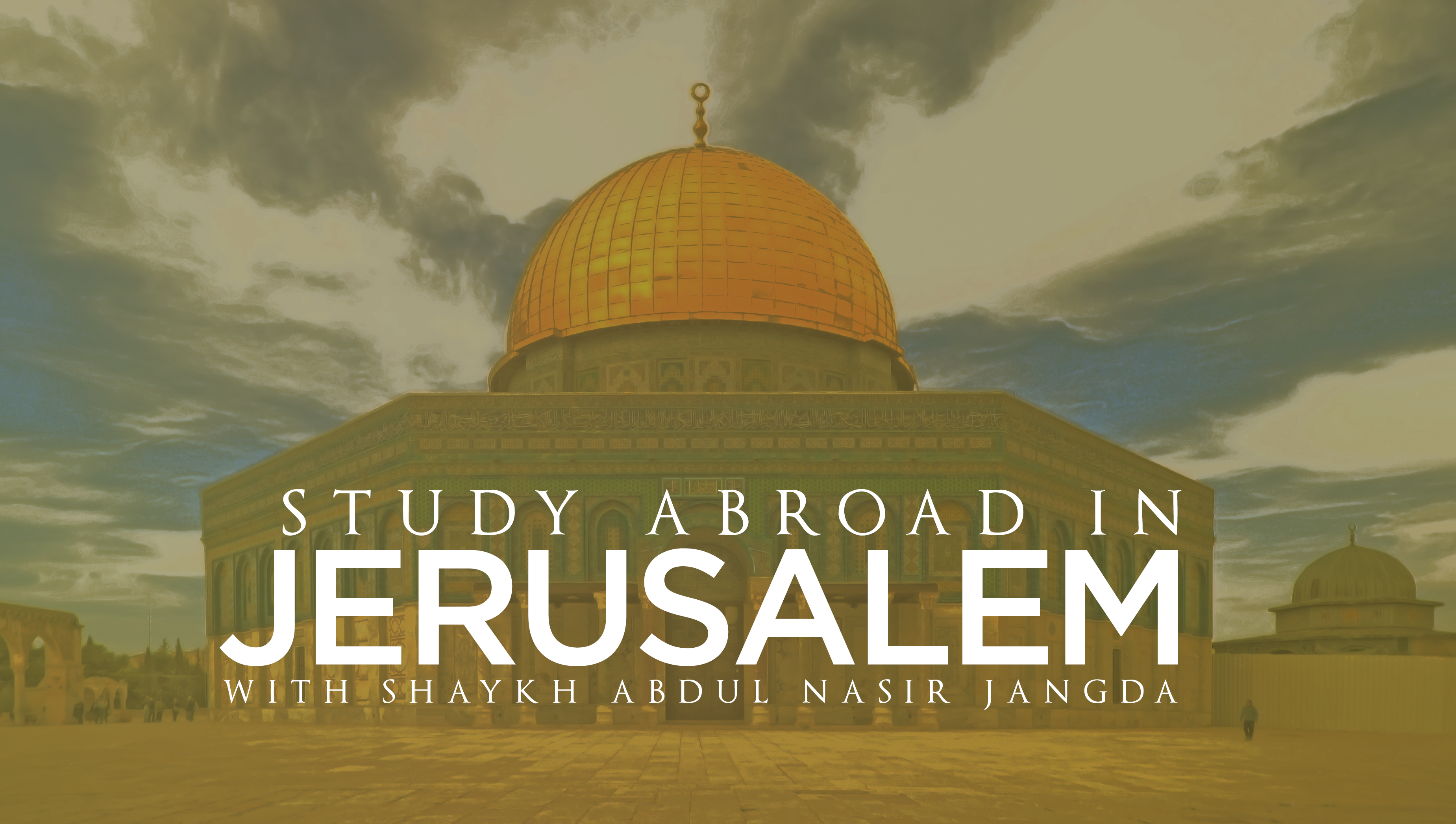 In more than a dozen ayahs in the Qur'an, Allah tells us to travel throughout the earth, observing His creation so we understand how things began, and observing sites so we see how those who came before us met their ends. Allah also says in Surah Hujurat that He has created us into different nations and peoples so that we can know one another.
Now imagine being able to experience a variety of cultures and tour the world all while learning from a premier Islamic scholar face-to-face.
Time and time again, we at Qalam come across students who desire an opportunity for more in-depth and in-person learning and mentorship from a qualified teacher, but they don't have the capacity to dedicate years at a time to just study. By facilitating a short trip at a unique location annually under the guidance of Shaykh AbdulNasir Jangda, students from all across the world can continue their pursuit of education and spiritual growth while being able to be a part of this journey as many times as they'd like.
Qalam is very excited to announce its newest initiative, the Knowledge Tour! Students can expect to learn from a focused curriculum in dedicated classes taught by Shaykh AbdulNasir Jangda himself, explore the incredible sites in the historical tours, and break bread with students of knowledge from around the world. These trips will be personally led by Shaykh AbdulNasir and will provide the opportunity for both brothers and sisters to study directly under him in some of the most beautiful places on earth. By learning and spending time in an immersive environment together, a group of strangers can quickly become friends for life – one of the best qualities of a Qalam trip.
The very first Knowledge Tour will be going to Jerusalem this Fall insha'Allah! Spend a week as part of an exclusive group, learning and exploring one of the holiest lands on earth, in the company of Shaykh AbdulNasir Jangda.
What's Included?
Airfare
Seven nights accommodations at a bed & breakfast
Private transfer in air-conditioned bus per itinerary
English speaking escort upon arrival & departure
Entry fees for sites mentioned in the program
Bottled mineral water on bus
Flights
Roundtrip from JFK to Tel Aviv
*Other departure cities are available at an additional cost
Accommodations
7 NIGHTS – Golden Walls Hotel
Pricing
TRIPLE (3 per room) – $3,295
DOUBLE (2 per room) – $3,345