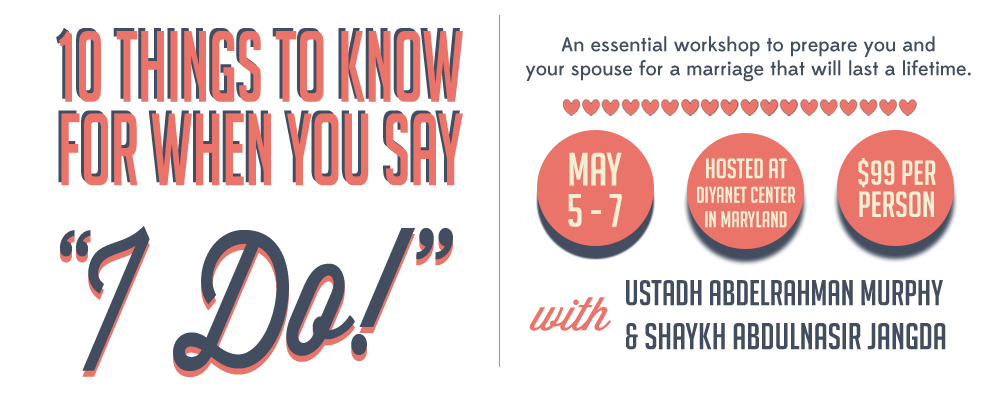 The Quran teaches us that marriage brings tranquility. A happy, healthy marriage filled with love makes that happen.
Like everything else worth doing, it takes some work.
The predominant practice when getting married is to spend a lot of time and money getting ready for the wedding celebration: a beautiful wedding hall, some fancy outfits, lots of delicious food, an amazing photographer – and that's just the beginning! While we hope all of these things lead to a happy union, we sometimes forget to invest in the most important aspect of the wedding – the marriage itself.
Putting work into the marriage itself is definitely possible.
We have many time-tested, universal practices, and lessons from the Quran and Sunnah, as well as modern mental health counseling, that enables and empowers us to have amazing marriages. These resources help us build a stronger foundation with our marriages that will ensure that even when the rough patches of our marriages come up we are able to persevere through.
The unfortunate reality is that most problems in marriage arise from a lack of marital preparation – something that is more accessible than it sounds. It's with this in heart and mind that Qalam Institute is excited to offer our first marriage prep-course, "Ten Things to Know Before & After You Say 'I Do!'
This course is designed for everyone, but is most relevant for those who are in:
The searching and proposal stage
The courtship and engagement stage
Within the first five years of marriage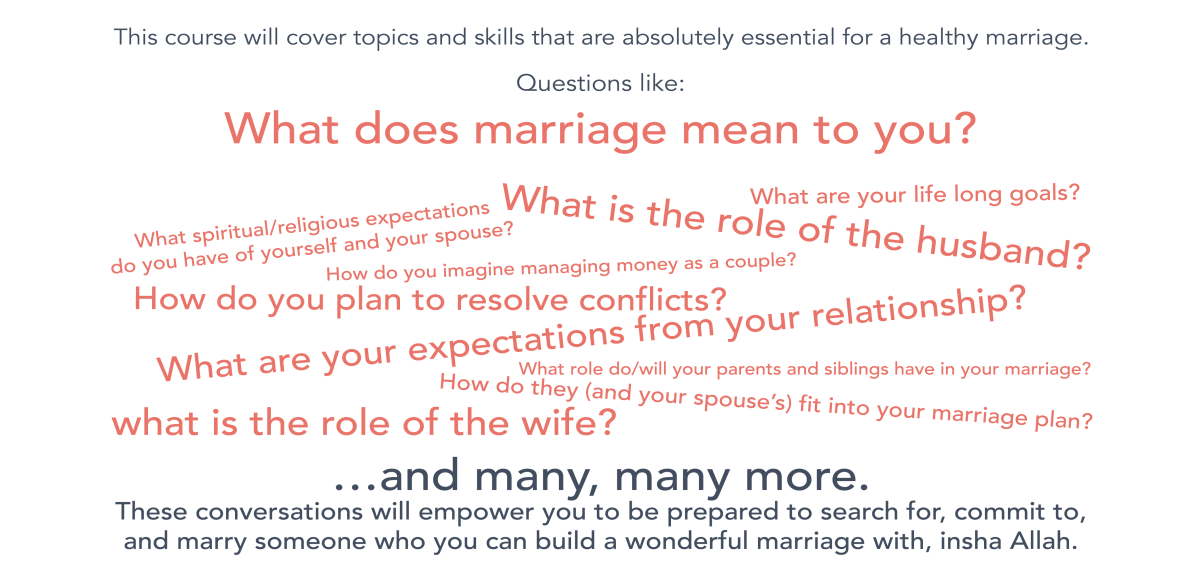 LOCATION
Diyanet Center of America
9704 Good Luck Rd, Lanham, MD 20706
BABYSITTING
Babysitting is available during registration, select "Yes" and we'll reach out to you in mid-April inshAllah
Not ready to enroll yet?
Watch the video series below: "How to Get Married".
A primer and introduction to this course.
---
Abdul Nasir Jangda is the founder and director of Qalam Institute. He was born and raised in Dallas. At the age of 10 he went to Karachi, Pakistan to memorize the Quran. He excelled in his memorization and committed the entire Quran to memory in less than 1 year. He then returned home and continued his school education. After graduating from High School, he went back to Karachi to study the Alim Course at Jamia Binoria. He graduated from the rigorous 7 year program in 2002 at the top of his class and with numerous Ijaazaat (licences) in various Islamic Sciences. Along with the Alim Course he concurrently completed a B.A and M.A. in Arabic from Karachi University. He also obtained a Masters in Islamic Studies from the University of Sindh.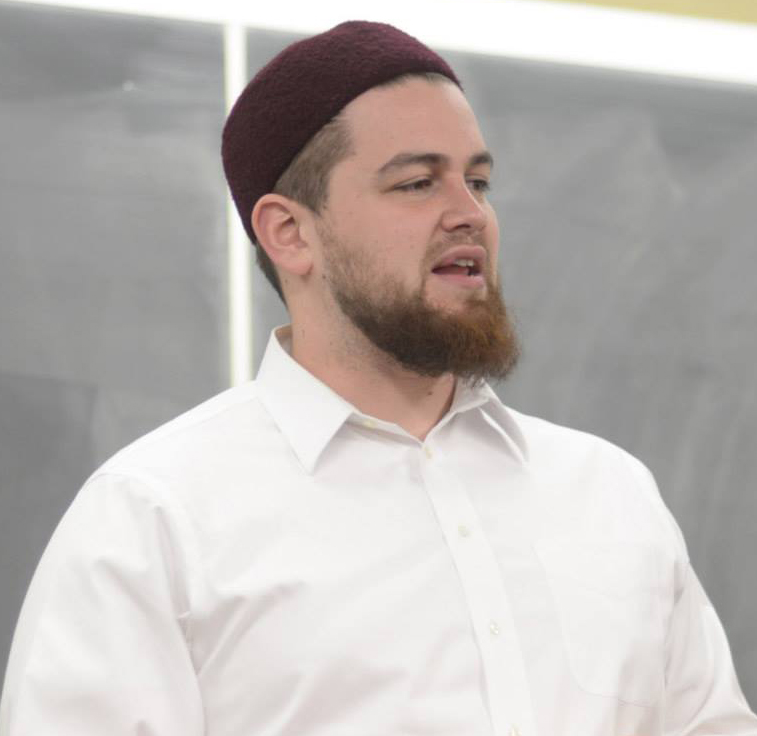 ---
AbdelRahman Murphy has served as a  youth director, Muslim Chaplain and assistant Imam in a full-time capacity since 2009. In May of 2014, he formally gradated from Qalam Seminary's one-year program. He is currently pursing his Master's in Mental Health Counseling, continuing his study of the Quran and Imam Ghazali's text with Professor Omer Mozaffar and is working to complete his course work of the Dars-e-Nizami curriculum directly with Shaykh Abdul Nasir Jangda.
Coming from out of town and need a hotel?
We've got you covered with a discount rate at a nearby hotel.
We have discounted hotel for for folks that want to come from out of town.
Last day to book hotel: April 21, 2017
Room Price: 99.00 USD/night
Hotel Name: Courtyard New Carrollton Landover
Hotel Address: 8330 Corporate Drive  Landover  MD  20785
Logistics
This has not been publicly announced yet. This is a special offer only sent to those connected with Qalam before we open it for everyone, so make sure to reserve your seat before the program fills up.
Frequently Asked Questions