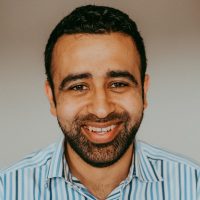 Haris Muhammad is our resident Brit. Having completed Qur'an Intensive in 2013 and then subsequently Access 1, 2 and 3, he is an avid student of Arabic. Born and raised in the farms of Leeds, England, he is a passionate and unique individual who graduated in Computer Sciences from the University of Leeds.
As part of the Qalam family, he is our podcast administrator, editing and uploading lectures for all the Qalam instructors. He has also been a Saturday school teacher for the past 8 years at an Islamic supplementary school that has over 300 students.
Haris works as a developer for a print and marketing agency based in the UK.