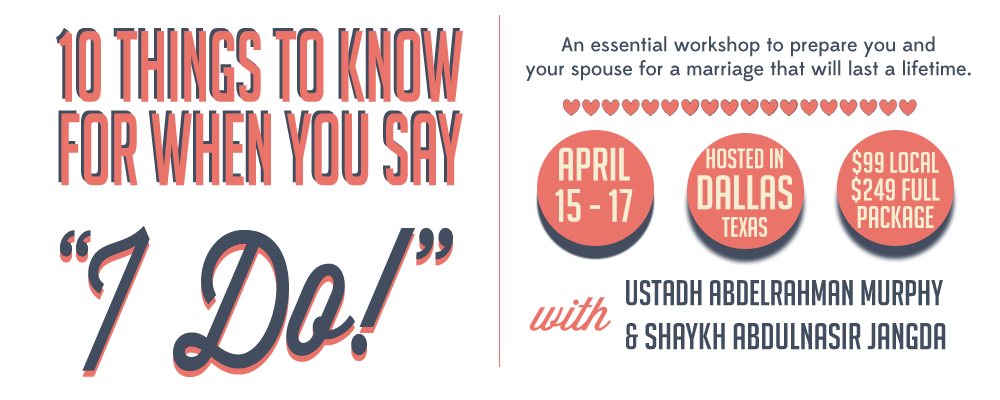 The Quran teaches us that one of the purposes of marriage is to achieve tranquility in our lives, through a healthy, loving, and enjoyable relationship with our respective spouses.
This is definitely possible. There are time-tested, universal practices, and lessons from the Quran and Sunnah, as well as modern mental health counseling, that enables and empowers us to have amazing marriages.

Like everything else worth doing, it takes some work.
The predominant practice when getting married is to spend a lot of time and money getting ready for the wedding celebration: a beautiful wedding hall, some fancy outfits, lots of delicious food, an amazing photographer – and that's just the beginning! While we hope all of these things lead to a happy union, we sometimes forget to invest in the most important aspect of the wedding – the marriage itself.
The unfortunate reality is that most problems in marriage arise from a lack of marital preparation – something that is more accessible than it sounds. It's with this in heart and mind that Qalam Institute is excited to offer our first marriage prep-course, "Ten Things to Know Before & After You Say 'I Do!'
This course is designed for everyone, but is most relevant for those who are in:
The searching and proposal stage
The courtship and engagement stage
Within the first five years of marriage
This course will cover topics and skills that are absolutely essential for a healthy marriage.
Questions like: What does marriage mean to you?
What are your life long goals? How do they (and your spouse's) fit into your marriage plan?
What are your expectations from your relationship – for yourself and for your spouse? What is the role of the husband, and what is the role of the wife?
How do you imagine managing money as a couple?
What role do/will your parents and siblings have in your marriage?
How do you plan to resolve conflicts?
What spiritual/religious expectations do you have of yourself and your spouse? 
…and many, many more. These conversations will empower you to be prepared to search for, commit to, and marry someone who you can build a wonderful marriage with, insha Allah.
Not ready to enroll yet?
Watch the video series below: "How to Get Married".
A primer and introduction to this course.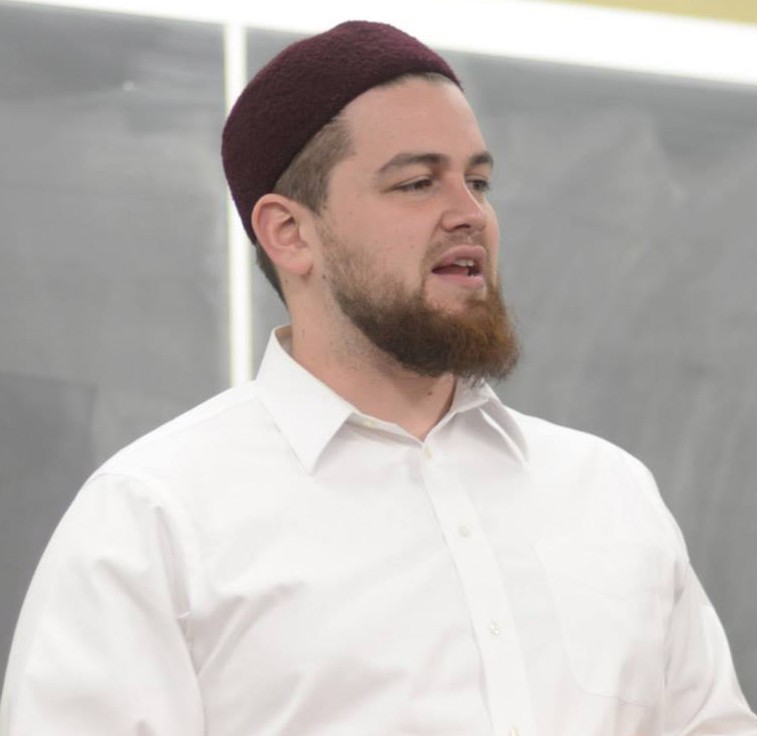 Who is teaching this course?
Ustadh AbdelRahman Murphy has served as a youth director, Muslim chaplain, and assistant imam in a full-time capacity since 2009. In May of 2014, he formally graduated from the Qalam Seminary's one-year program. He is currently pursuing his Master's in Mental Health Counseling, continuing his study of the Quran and Imam Ghazali's text with Professor Omer Mozaffar, and is working to complete his coursework of the Dars-e-Nizami curriculum directly with Shaykh AbdulNasir Jangda.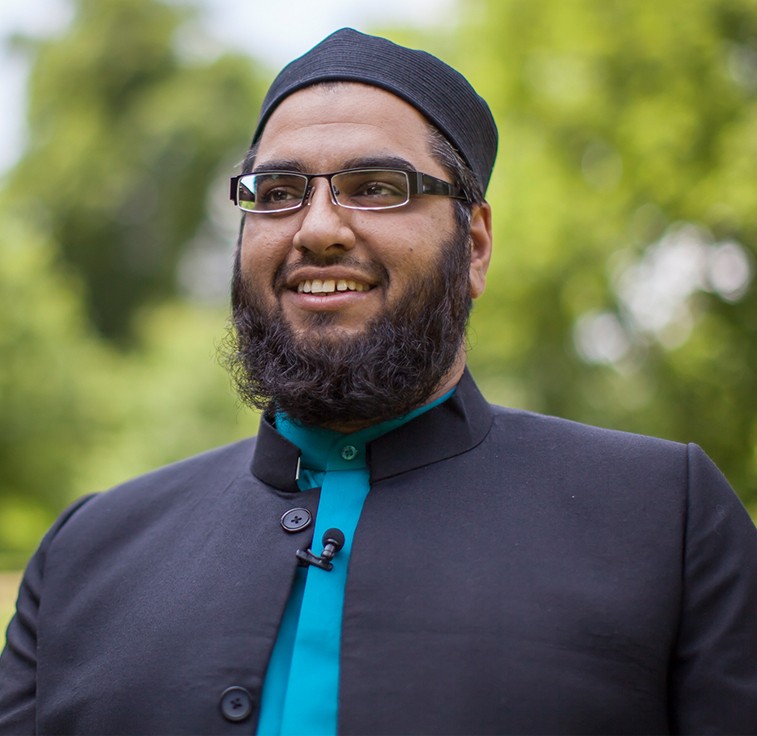 Abdul Nasir Jangda is the founder and director of Qalam Institute.  He was born and raised in the Dallas area. At the age of 10 he went to Karachi, Pakistan to memorize the Quran. He excelled in his memorization and committed the entire Quran to memory in less than 1 year. He then returned home and continued his school education. After graduating from High School, he went back to Karachi to study the Alim Course at Jamia Binoria. He graduated from the rigorous 7 year program in 2002 at the top of his class and with numerous Ijaazaat (Licenses) in various Islamic Sciences. Along with the Alim Course he concurrently completed a B.A. and M.A. in Arabic from Karachi University. He also obtained a Masters in Islamic Studies from the University of Sindh.
Logistics
This has not been publicly announced yet. This is a special offer only sent to those connected with Qalam before we open it for everyone, so make sure to reserve your seat before the program fills up.
April 15 – April 17, 2016
Arrival and Orientation is on April 15th.
The last day of class is April 17th.
Hotel checkout will be Sunday April 17th at 12:00pm.
This program will be held in Dallas, TX at the Islamic Association of Carrollton. 1901 Kelly Blvd. Carrollton, TX 75006
Full package students will be staying at the SpringHill Suites in Addison for the duration of the intensive. Below are photos of the rooms and common areas along with a list of amenities that the hotel offers. Breakfast will be available to full package students at the hotel. Lunch and dinner will be catered for full package students and provided at the class location inshaAllah.
Full Package Single – $249
Full Package Couple – $499
Local Single – $99
Local Family – $199
Please note the following:
Our preferred payment method is online, but tuition may be paid via check/money order. Please email us at si@qalaminstitute.org for instructions with the subject line: "10 Things Course – Pay via Check/Money Order"
Students registering for Full Package – Single will be assigned a roommate, making it two students per room. Single occupancy is available at an additional cost upon registration.
Frequently Asked Questions