What will this class accomplish?
1) Provide foundational academic framework/literacy
2) Appreciation for Islamic sciences' rigorous academic origin
What will you walk away with?
A firm foundation in understanding the Islamic sciences
What subjects will we be covering?
Methodology Quranic Revelation and Compilation (ulum ul-quran)
Principles of Quranic Study (usul at-tafseer)
The Codification of Hadith Literature (mustalah al hadith)
Introduction to Islamic Theology and Philosophy (aqeedah)
Foundations of Islamic Law (usul al fiqh)
Foundations of Islamic Spirituality (tazkiyah)
Who is teaching this program?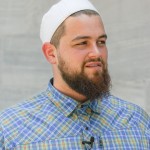 Ustadh AbdelRahman Murphy is a graduate of the University of Illinois at Chicago, with a Bachelor's in Teaching of English and Religious Studies. He is currently pursuing his Master's in Mental Health Counseling. He has served as a youth director, Muslim chaplain, and assistant imam in a full-time capacity since 2009. Currently, he is continuing his study of the Quran and Imam Ghazali's text with Professor Omer Mozaffar, and is working to complete his coursework of the Dars-e-Nizami curriculum directly with Shaykh AbdulNasir Jangda.
Read his full bio here
DALLAS, TX | AUGUST 5-12, 2017
ONLINE REGISTRATION IS CLOSED
August 5-12, 2017
Class Time:
9 am to 2 pm: Morning Session

7 pm to 8 pm: Evening Activities 
Package 1: Tuition (no Accommodations) – $499
Package 2: Tuition + Accommodations – $999
Group pricing for groups of 3 or 4 people:
Package 3: Tuition (no Accommodations) – $1,499
Package 4: Tuition + Accommodations – $2,499
We understand there are many circumstances under which you may need to withdraw from the program and request a refund, below is our refund policy for Faith Intensive 2017. This policy is not applicable to other programs.
You are eligible for a full refund if you request it by June 16th
Between June 16 – July 14 you are eligible for 50%.
After July 14th there is no refund available.
This program will be held at the Islamic Association of Carrollton. 1901 Kelly Blvd, Carrollton, TX 75006
For those who choose package 2 the following accommodations will be provided: 
Hotel

InterContinental Dallas. 15201 Dallas Pkwy, Addison, TX 75001

Transportation 

Airport pick-up & drop-off 

Daily trips to and from the masjid

Meals

There is a free hot breakfast available at the hotel every morning 

lunch & dinner is catered everyday from local restaurants 
Frequently Asked Questions