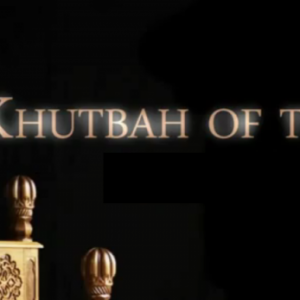 The First Khutbah of the Prophet (s) in Medinah
Ever wonder what the Prophet (sal-Allahu 'alayhi was-Sallam) used to talk about when he was the khateeb? This video is the first installment of a series on a study of khutbahs of the Prophet. Here is an explanation of the Prophet's first khutbah in Medinah.
*Sign up for Stand & Deliver – Khateeb Training Workshop!