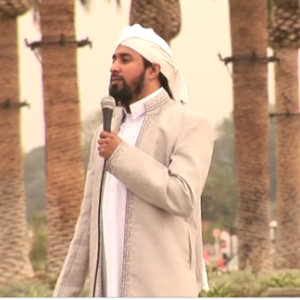 Case Study: 5 Important Tips from Wisam Sharieff's Eid Khutbah
One of the things we want to do in regards to khutbahs is highlight good ones that up and coming khatibs can learn from.
The Eid khutbah is one of the most difficult to deliver, primarily because most people do not get the opportunity. As an example, I have been giving khutbah regularly for almost 10 years. It's so long ago that I recorded my first ever khutbah on a micro-cassette recorder. Despite that, I have delivered only two Eid khutbahs (and one was this past Eid). One of the things I struggled with was finding a good Eid khutbah to use as a model – and the primary reason for that is most Eid khutbahs I found were simply too long.
The toughest thing about Eid – no one wants to listen to you. They want to get on with the party. So the challenge is, give people something meaningful, while still holding their attention.
With that in mind, take out a few minutes to watch Wisam Sharieff's Eid khutbah from this year.
These are the important take-aways-
1. Keep it SHORT. 10 minutes, maybe 15. Anything past 20-25 minutes will cause the audience to ignore everything you have said. They won't be listening, they'll just be wondering when you're going to finish so the triple-hugging can commence.
2. Keep it RELEVANT. The examples about alcohol were something everyone could easily relate to. I must also point out something important in regards to the video game and rap music references: They have to be real. By that, I mean the speaker actually needs to understand what he is talking about. Wisam obviously makes that work. An example of it not working is this: Imagine a guy with a heavy accent saying "And the boys must lower their gaze, stop the liking Hannah Montana" – you can tell that a reference was just thrown in to sound hip. Don't do that. Instead,
3. Be YOURSELF. Wisam mentioned that a khutbah with the same message was being given by multiple imams in different localities. Does this mean that they all copied the same khutbah verbatim? No. They took a central message, but they put their own personal spin on it. That's what made it effective. The personality and perspective of the speaker is what makes a generic message so powerful in this situation.
4. Be POSITIVE. Eid is not the time to tell people about the 300 reasons they are destined for Hell. It's a celebration – remind people of that. We spend the entire year beating each other (and ourselves) up. The Eid message is drastically different.
5. Be FOCUSED, but be GENERAL. You have a large audience, and an audience that does not regularly come to the masjid. In fact, this might be the only prayer they make all year. This also means you have people coming from all different backgrounds. The socio-economic makeup of your masjid no longer matters, because everyone is coming out. So your message must be one that can resonate with the lowest common denominator of your crowd. Not only that, but it must be a message that can bring those people closer to Allah. That's the general part. The Focus part of it is making sure that you stick to your core topic. Don't get so worked up about 'saving' all those people that you begin to discuss 10 different issues. Pick ONE issue. Focus on it. Make it relevant to everyone. And then knock it out of the park.