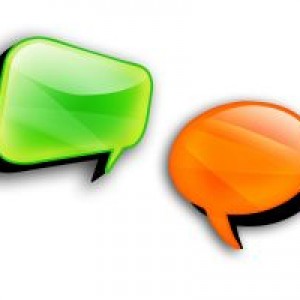 YOUR Advice About The Juma Khutbah
We recently posed this question on twitter and facebook:
If you could change ONE thing about juma khutbahs, or give ONE advice to khateebs, what would it be?
Our plan is to incorporate these responses into our upcoming Khateeb Training Workshop [register now for a $100 discount offered only to the first 25 people]. This is the raw feedback from the people the khutbah matters to most – YOU.
In no particular order, here's some of the responses we received below. You can still send us your feedback on Twitter, Facebook, or simply leaving a comment on this post. We'll be sure to share it with the attendees at our workshop!
[blackbirdpie url="http://twitter.com/#!/tajimustafa/status/99925665998057472″]
[blackbirdpie url="http://twitter.com/#!/MuntaserQutub/status/99944460984664064″]
[blackbirdpie url="http://twitter.com/#!/TawheedIsUnity/status/99920774441353218″]
[blackbirdpie url="http://twitter.com/#!/TawheedIsUnity/status/99920918452764673″]
[blackbirdpie url="http://twitter.com/#!/tajimustafa/status/99924313410510848″]
[blackbirdpie url="http://twitter.com/#!/farhan583/status/99924844208074753″]
[blackbirdpie url="http://twitter.com/#!/tajimustafa/status/99930316411641858″]
[blackbirdpie url="http://twitter.com/#!/AbdulHasibN/status/99930346514165760″]
[blackbirdpie url="http://twitter.com/#!/AbdulHasibN/status/99930716548235265″]
[blackbirdpie url="http://twitter.com/#!/AbdulHasibN/status/99930991426146304″]
[blackbirdpie url="http://twitter.com/#!/AbdulHasibN/status/99931251779190784″]
[blackbirdpie url="http://twitter.com/#!/emanilicious/status/99932420412944385″]
[blackbirdpie url="http://twitter.com/#!/khalidmuneeb/status/99942899852128256″]
[blackbirdpie url="http://twitter.com/#!/BilalAliAnsari/status/99943280606842880″]
[blackbirdpie url="http://twitter.com/#!/iSLAM_89/status/99952398499450881″]
[blackbirdpie url="http://twitter.com/#!/khalidmuneeb/status/99959883381751808″]
[blackbirdpie url="http://twitter.com/#!/Faiez/status/99968334732345344″]
[blackbirdpie url="http://twitter.com/#!/strategos33/status/99973419294146560″]
[blackbirdpie url="http://twitter.com/#!/BilalAliAnsari/status/99974730051891200″]
[blackbirdpie url="http://twitter.com/#!/adamtaufique/status/99975135783682049″]
[blackbirdpie url="http://twitter.com/#!/adnanfaiz/status/99979622791393280″]