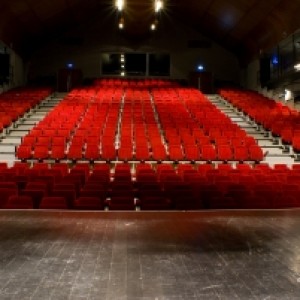 The Best Skill You Can Master to Improve Your Public Speaking
When I watch a new khatīb, I notice that a lot of them tend to make the same mistakes. One of the primary ones is stumbling during their speech because they got lost. They got lost in regards to what they were talking about, or what to talk about next. You can tell because they'll either begin to stammer, or stop speaking altogether for a few moments while they collect their thoughts.
The trick is to be to be thinking about what to say next while you're speaking about your current point. So for example,assume you are giving a talk on forgiveness, patience, and sincerity. While speaking about forgiveness, your mind needs to be formulating what you're going to say about patience. For someone who is not used to it, this can be difficult to master, and sometimes even harder to explain – but it can make an essential difference in the quality and, more importantly, the flow of your speech.
I learned this skill in high school (a long time ago) because I was involved in the debate team. I regularly gave what most considered to be the most difficult speech – 5 minutes to respond to 13 minutes of arguments by the other team. During a debate, there is a system by which you take notes (or "flow") the other teams arguments. Generally, after they finish talking you take a couple of minutes of preparation time to quickly prepare your counter-arguments.
One of my teachers taught me a trick, and it radically transformed my entire approach. While the other team was making their arguments, instead of writing down what they were saying, I was instead immediately writing my responses to their arguments. This meant that as soon as their 13 minutes finished, I immediately stood up for my 5 minute rebuttal speech without any preparation needed. A lot of practice at this actually changed the way that I think and analyze. It also enabled me to quickly formulate points in my head further ahead in my speech, even though I may be talking about something else.
For the longest time I did not know of a way to actually teach anyone how to do this, until I ran into an article at chrislocurto.com entitled, 'How to Speak Gooder.' He details an easy way to start training your mind in this manner,
Many people struggle with public speaking. For years I've helped other people improve their speaking, and there is one issue that always pops up – the inability to think while speaking to a group. What I mean by that is, you get so focused on what you're saying, or what your script is, that when you mess up, you have nowhere to go. This also has a tendency to create the um's, and uh's that so many speakers insert into their talks.

When I started public speaking 16 years ago, I had to deal with this issue as well. It frustrated the daylights out of me mainly because I didn't want to look stupid standing in front of a group, frozen, not knowing what I was supposed to say next. So I did what I always do, I figured out a way to not do that.

I started asking myself what I could do to train my brain to think in that situation. So I came up with a little brain exercise I now teach to every speaker, or future speaker, I work with. I start by looking around the room to find an object to speak about. Once I pick an object, I start talking nonstop. I quickly find that I am unable to consistently speak about that one object. So I don't. I change the object quickly in my mind and start talking about it, and then another object, and then another.

As I continued this exercise, I was able to train my brain to think of where I was going, instead of where I am. This also gave me the ability to continue "filling space" with words while I was trying to figure out where I was in my script. Once I remembered it, I would find a place to get back on track. Sounds crazy, but it worked. The more I practiced, the more I was able to think on the fly while speaking.