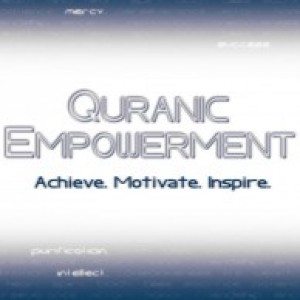 Conference: Quranic Empowerment (and Launch of Qalam Institute)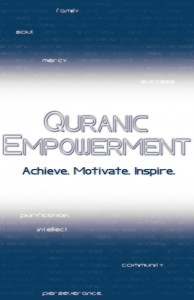 A new era was ushered in on February 14th in Colleyville, TX. By the grace of Allah (Swt) alone, over 600 people came out to attend the Quranic Empowerment 1 Day Conference held at the Islamic Association of Mid-Cities. This was one of the biggest crowds to turn up for an academic event at a Masjid in the Metroplex.
The conference exceeded the expectations of not only the organizers, but many of the people in attendance.
[It], was, in my eyes, a GREAT Success. People from all corners of DFW came to attend this conference. There were Imams from all over as well. -Br. Mauz, Garland, TX
I left with a feeling of awe at the thought that by just educating ourselves with/from/of the Qur'an, we can attain so much. I hope to attend more in the future Inshaallah. – Sr. Aaminah, Richardson, TX
One of the most important things that I took away from this conference was to make sure I have a relationship with Allah. I can't wait until the next one! – Saadia Hashmi, Plano, TX
I would attend these Lectures every month if you had something similar. You guys did an excellent job! May Allah bless everyone involved. Please continue to do these events in the future. – Br. Tarek, Ft. Worth, TX
After a long time, I really felt that a program of a large scale had a strong spiritual effect on every participant.  It had the numbers of a mini conference but the feel of an intensive. -Br. Riad, Carrollton, TX
See the Conference below-
Trailer:
1. Characteristics of the Qur'an – Imam Nadim Bashir
Download this talk in high-quality mp3
2. Qur'an in Your Daily Life – Imam Sayid Abdullahi
Download this talk in high-quality mp3
3. New Era of Learning in DFW – Br. Omar
Download this talk in high-quality mp3
4. Emotional Empowerment – Imam Zia Shaikh
Download this talk in high-quality mp3
5. Quranic Recitation – Qari AbdulQadir
Download this talk in high-quality mp3
6. Intellectual Empowerment – Imam Yaseen Shaikh
Download this talk in high-quality mp3
7. Social Empowerment – Imam Ahmed Alarafi
Download this talk in high-quality mp3
8. Spiritual Empowerment – Imam AbdulNasir Jangda
Download this talk in high-quality mp3